Tarot-Blee Accurate
8 Crystals Every Beginner Needs
Updated: Feb 13, 2020
What are the best crystals for beginners?
Maybe you have an interest in crystals, but you're not sure where to start with them…
Which crystal is the best one for you?

Can you have an effective crystal ritual or practice with just one crystal?

How do I know how to make a crystal grid?

How do I know that I am doing it right?

How do I know that these crystals are even effective?

How do I determine which crystal I actually need, versus the one I just think is pretty?
The overwhelm of all of these questions can definitely leave you feeling completely underwhelmed…


Here are some tips to cultivating a great basic crystal starter set! And the 8 best crystals for beginners! 


Get crystals of various colors
If you intend to do any work on your chakra system, it's best to have at least one stone that will correlate to the seven main chakras that run through the middle of the body. Because the chakra system works from the ground up, like the Maslow's hierarchy of needs pyramid, it will not suffice just to put an amethyst on your 3rd eye chakra and expect that you'll wake up psychic, nor can you put a rose quartz on your heart chakra and wake up next to a soulmate.
Crystals associated to higher chakras (the throat, third eye or crown chakras) only work to their fullest potential when you have first cleared blockages and opened up the lower chakras.
Sometimes the prettiest crystal you have isn't always the crystal you actually need. In having a collection of various crystals you have a lot of power available to you to fix life's problems and annoyances! There are crystals that are great for keeping your laptop functioning in tip-top shape, crystals to help you let go of resentment and even to soothe a sore throat! The larger the variation, the greater the possibilities!
Get crystals in multiple shapes and forms
Some people swear that raw crystals work better than tumbled stones in healing, while others disagree, but depending on how you personally decide is the best way for YOU to utilize your crystals you may want to play around with both variations.
Ask yourself if it's important to be able to carry a crystal with you or not? Would it be comfortable tucked away in your bra or pocket? Do you feel more energy coming off the raw or the tumbled crystal?
Owning a crystal point if you haven't committed to the purchase of a crystal wand is a great way to start channeling energy of crystals to direct it, and also to help you activate crystal grids!
Think about how you anticipate using your crystals
Are they pretty decorations in a specific room? What kind of energies do you want to emanate from that room? If its a room of social gathering you'd perhaps be smart to place a crystal that favors harmony and and communication, like a Chrysoscolla. If it's for an office, the Chrysoscolla may also still be fantastic, but if you're trying to draw in more sales, you may do well with a pyrite or a jade to attract more financial abundance!
Will you be leaving this crystal in your car to help you drive safe and to prevent auto break ins and theft? You would be better off with a hematite that doesn't lose it's coloring when left in the sun, like a turquoise would (it turns completely white)!
Are these stones going to be put in a water bottle to promote healing? Make sure they're safe before you place them in a crystal infusion water bottle. Galena for example is not a crystal that you should put inside your body or in your water.
Recommended First Set of Stones:
sacral chakra stone- carnelian
solar plexus chakra stone- citrine
heart chakra stone- aventurine
throat chakra stone- sodalite
3rd eye chakra stone- amethyst
Click Here To See All The Crystal Meaning Posts on My Blog!
*there are 2 root chakra stones in the Beginner Pack I offer because the hematite is to carry with you at all times. Not only will it repel negativity but it will keep you safe! Keep it in your car for safe travel, on your body, or in your purse!
**true story: I gave a small hematite to a client. She kept it in her wallet. She lost her wallet as she was Black Friday shopping. Her wallet was located and returned to her with all of the cash and cards inside, and she SWEARS it was the hematite that created this favorable outcome! 






For just $21 here's what makes this starter pack great for beginners:
You get access to an exclusive private video playlist on how to use crystals and care for them (hours of content!)

There is a crystal for every chakra and every possible emotional, spiritual and physical need included in this pack!There are a mixture of raw and tumbled polished stones so that you can get acquainted with both types of crystal specimens before you decide your overall preference

These crystals are ready to go! They're charged and cleansed so you don't have to worry about bringing a crystal home that's tainted with harsh or negative energy from all of the people who touched it in your local shop.

There are complete descriptions on all of the meanings or characteristics of each and every crystal in the pack, guidelines on care for your crystal, and information on which angels are associated to your crystal.

Your crystals come in an adorable purple pouch (the most spiritual color in existence) for easy storage and transport!

The clear quartz included in your set is a pointed quartz so that you may use it to set and activate grids as well as to direct and channel energies with specific intention (all explained in how to videos in the playlist)!

Shipping is free in the USA!
Click the image below to purchase!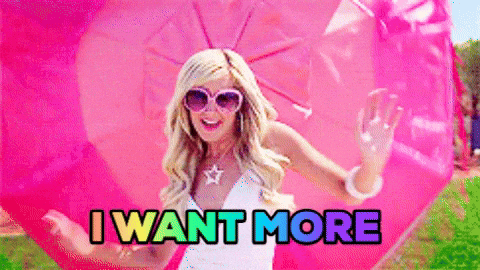 Click Here for Related Posts!
Did you know:
you can have a crystal sent to your house every month matching your zodiac signs vibrational need?

you can have one sent to your house for your exact personal vibration and needs every month?

you can give a crystal subscription to a friend and be thoughtful AF?
Please follow Tarot-blee Accurate on Facebook and Instagram, so you're always aware of the new and latest posts on crystals, tarotscopes for your zodiac sign, motivational messages, and lessons on how to navigate your spiritual awakening! Click here to be entered to win a free 20-minute video reading every month. Good luck!